Home Page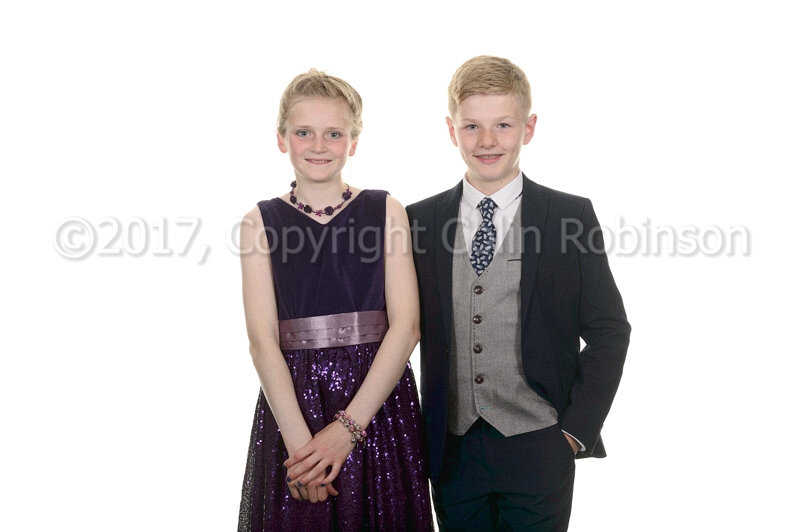 Latest Events
Nether Robertland Primary Leaving Party June 2017
Nether Robertland Primary Leaving Party 16 June 2016
Nether Robertland Primary Leaving Party 18 June 2015
MacFarland Christening 29 June 2014
Cherry Portraits 19 June 2014
Dunlop Gala 7 June 2014
Nether Robertland Leavers Party 19 June 2014
East Lothian Pony Club Pick a Fence 22 September 2013
Area 19 ODE, Tyninghame, Sunday 11 August 2013
Area 19 ODE, Auchinleck, Thursday 1 August 2013
Scottish Tetrathlon, Ayr Citadel and Barskimmimg, 15 & 16 July 2013
Blair Gymkhana, 6 July 2013
Tennox House Charity Show 30 June 2013
Nether Robertland Primary School Leaving Party 21 June 2013
East Lothian Pony Club One Day Event 2 June 2013

Colin Robinson Imaging covers various social and sporting events such as show jumping, eventing, cycling, motocross, soccer and rugby tournaments. We come to your venue with one or more photographers, and can provide added entertainment value by setting up viewing stations to allow your spectators and competitors the chance to view, and purchase photographs of the event. Top of the range Nikon professional digital SLR cameras and lenses are used.
Please feel free to contact us to discuss your requirements.
IF AN IMAGE OF YOU APPEARS ON THIS SITE AND YOU WOULD RATHER IT DID NOT, PLEASE CONTACT ME.
GIFT VOUCHERS AVAILABLE.
Ideal for Birthday, Christmas or just as a "Thank You" present.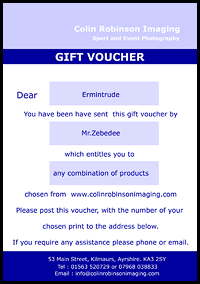 Available for any combination of products at the appropriate cost. We can send the voucher to you so you can fill it in and give to the recipient, or we can post it directly to them.